Sailboat racing has given birth to a less rigorous competition for sailboat aficionados who do not have the time to go into stringent training nor the necessary experienced crew. The participants in this low-key category are usually older people whose adult children have moved on to other interests.
Silently, without fanfare and with few realizing what had happened, organized sailboat racing took a grave step a few years ago. No sharp debate took place, no roll call vote was taken, but as clearly as if a formal resolution had been drafted and voted on, sailboat racing made a move that in hindsight was all but inevitable. Sailboat racing split into two different games.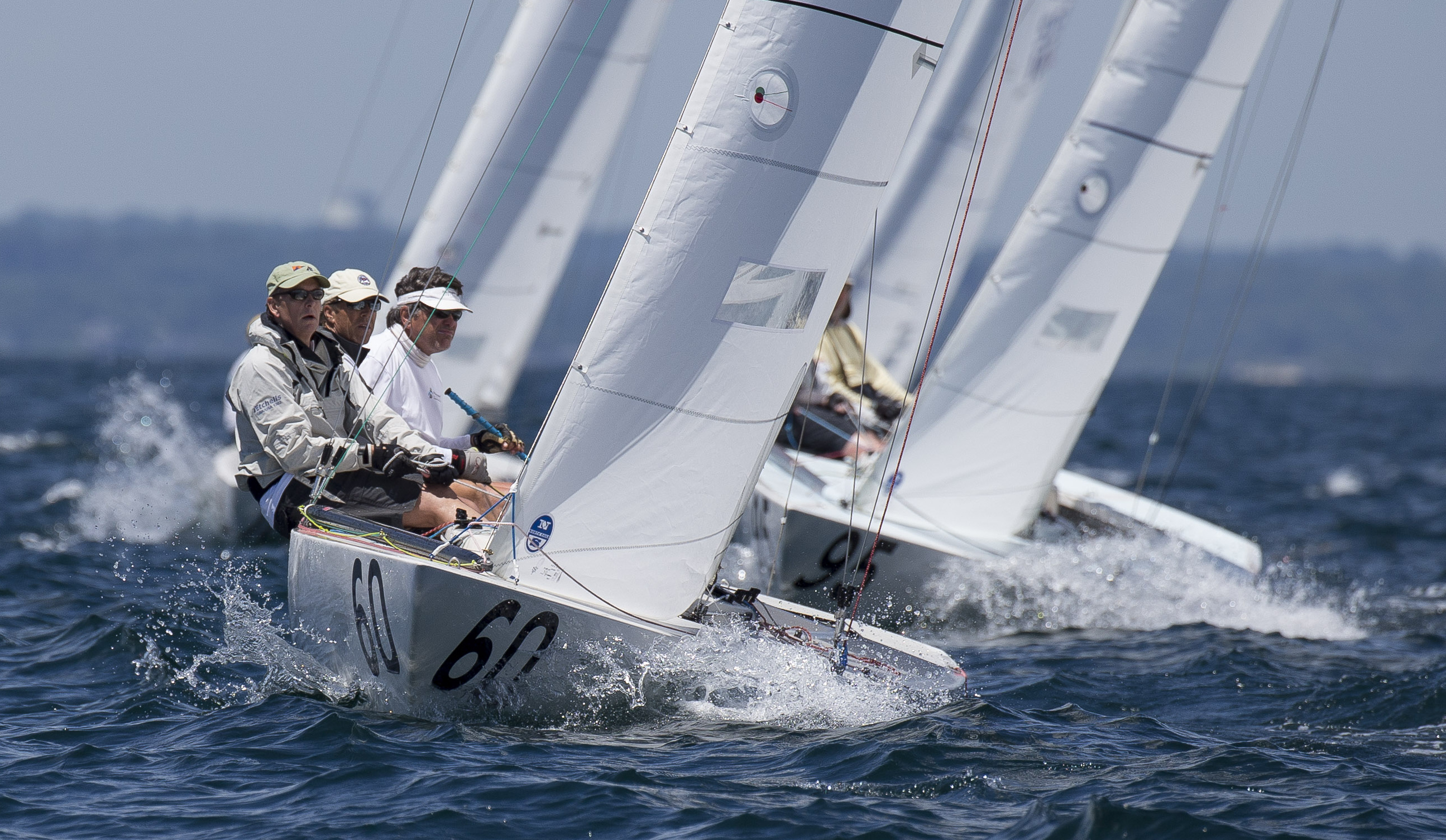 On one side of the divide, comfortably hiked out in padded, color-coordinated sailing clothes with their "cheeks to the teak" and one thin lower lifeline cradling their bodies, the Practitioners of Performance gravely weigh the trade-off of an anticipated 3-degree header versus the 0.1 knots of current they're bucking. If they take notice at all, they chuckle when their 32-footer rolls by a hibachi-toting 40-footer out for a day sail.
On the other side, there's the owner of the 40-footer – call him the Realist with Roller Furler. When his kids graduated, he gave up on weekend series racing because it was hard to get crew, especially foredeck good enough to handle the new schedule of two windward/leeward races a day. Besides, he was fighting an uphill battle with that rating he carried. So he bought a roller-furling genoa and screwed the hibachi to the stern rail. Sometimes you'll find him racing nonspinnaker with a friend or two on Wednesday nights.
There's nothing wrong with perfect racecourses, crinkly sails, immaculate foils, and tuned-up targets, which to the Practitioners of Performance are as the Holy Grail. But the very pursuit of technical racing perfection has been the wedge that's driven the sport apart. Those of us who revel in exploring every corner of the performance envelope are doing what's natural in following a sport that captures one's intellect. But for those who don't have the time, energy, or money to keep the pace, low-key racing becomes the only way to go.
There's no denying the rift in sailboat racing, nor any way to put it back together. But it's time to acknowledge the existence and importance of two games – Ultimate Racing and Fun Racing. The essence of Ultimate Racing is to prepare well, compete hard, make your own luck, and do your best to win at a challenging, technical game. The point of Fun Racing is to show up, match wits with others, have a little adventure, share a few laughs, and – if it's your lucky day – take home a trophy.
Ultimate Racing can be fun, played out at a world championship in finely tuned boats guided by intricate rules and no-holds-barred tactics. But it's fun, frankly, for a minority of racing sailors. For most, it's too complicated, there are too many rules, and the playing field is so level that only the best will rise to the top.
All Fun Racing needs to remain fun is to have a big enough luck factor that almost anybody can win. As competitors and race promoters, let's keep this in mind, and look to our clubs, our classes, and fleets to strengthen the opportunities for Fun Racing. This is where most sailors will begin racing, and where nearly all of us will end.